Serving Franklin County business and personal insurance customers for more than 80 years!
At Blackmer Insurance Agency, we believe in setting ourselves apart by offering impeccable customer service and the right insurance protection for the best price. We believe in helping you find the right solution matched to your specific needs. We're located in Shelburne MA in Franklin County — but we offer personal insurance solutions to households throughout Massachusetts. Click below to access our services. Don't see what you need? Give us a call or send us an email – we'd be happy to answer any questions you have!
Helping you minimize
business risks
and find the best commercial
coverage at the best rates
Commercial Insurance is a vital part of any business – with all that you have invested, it only makes sense to have it protected in every way. At Blackmer Insurance, we specialize in assessing your risks and offering the best coverage to limit your exposure. We have access to dozens of premier insurance companies, including specialty coverages for unique risks. Contact us today for a discussion of your business needs and a free assessment and quote. To start the process, fill out our simple form or give us a call today!
About Blackmer Insurance Agency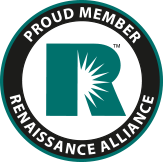 Blackmer Insurance Agency has been serving the needs of Massachusetts insurance customers for more than 80 years. As an independent agency, we represent dozens of premier insurance companies, allowing us to compare quotes and find competitive alternatives to provide you with the best coverage at the best price. We are built on the principles of providing superior customer service and quality insurance solutions for our business and commercial customers as well as for individuals and families. We work hard to build a trusted relationship with our customers. We act as your consultant in finding the right coverage to protect your most valuable assets.
Building
trusted relationships:
We're dedicated to providing the
best coverage at the best price!
As an independent insurance agency, we are dedicated to excellent customer service – it's our lifeblood! If you need to report a claim, contact us during business hours, or use the links below to contact your insurance company.  We provide the following links as a service – but we love to hear from you! Give us a call or use the email form to contact us if you have  any questions or need help!
consumer insurance blog
The dog days of Summer are here, and if you're like millions of other American families, you'll be spending lots of time by the pool. While pools offer a slice of paradise in your backyard – they can also be … Continue reading →
When we head to the beach or the pool on the weekends, most of us do so with a dangerous knowledge gap. We have wrong ideas about drowning and our ignorance means we don't always recognize the signs of a … Continue reading →
Like millions of other couples this year, you may be putting the finishing touches on your plans for a wedding. In 2018, there were an average of 6,200 weddings per day in the US, but some months are more popular … Continue reading →
When it comes to insurance there are endless options.
If you're on the hunt for insurance solutions in Massachusetts, the agents at Blackmer Insurance Agency can help you develop customized coverage. Give us a call today or fill out this form to start saving!
If you've been involved in an accident – or think you need to file a claim – please feel free to either call us or fill out our online claim form. An agent will contact you shortly.
BLACKMER INSURANCE AGENCY
1147 Mohawk Trail, Shelburne, MA 01370
p: (413) 625-6527
f: (413) 625-8210
info@blackmers.com
www.blackmers.com
Hours of Operation
Monday-Friday    9:00 am — 5:00 pm
Saturday & Sunday – Closed