Serving Franklin County business and personal insurance customers for more than 80 years!
At Blackmer Insurance Agency, we believe in setting ourselves apart by offering impeccable customer service and the right insurance protection for the best price. We believe in helping you find the right solution matched to your specific needs. We're located in Shelburne MA in Franklin County — but we offer personal insurance solutions to households throughout Massachusetts. Click below to access our services. Don't see what you need? Give us a call or send us an email – we'd be happy to answer any questions you have!
Helping you minimize
business risks
and find the best commercial
coverage at the best rates
Commercial Insurance is a vital part of any business – with all that you have invested, it only makes sense to have it protected in every way. At Blackmer Insurance, we specialize in assessing your risks and offering the best coverage to limit your exposure. We have access to dozens of premier insurance companies, including specialty coverages for unique risks. Contact us today for a discussion of your business needs and a free assessment and quote. To start the process, fill out our simple form or give us a call today!
About Blackmer Insurance Agency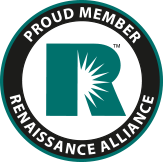 Blackmer Insurance Agency has been serving the needs of Massachusetts insurance customers for more than 80 years. As an independent agency, we represent dozens of premier insurance companies, allowing us to compare quotes and find competitive alternatives to provide you with the best coverage at the best price. We are built on the principles of providing superior customer service and quality insurance solutions for our business and commercial customers as well as for individuals and families. We work hard to build a trusted relationship with our customers. We act as your consultant in finding the right coverage to protect your most valuable assets.
Building
trusted relationships:
We're dedicated to providing the
best coverage at the best price!
As an independent insurance agency, we are dedicated to excellent customer service – it's our lifeblood! If you need to report a claim, contact us during business hours, or use the links below to contact your insurance company.  We provide the following links as a service – but we love to hear from you! Give us a call or use the email form to contact us if you have  any questions or need help!
consumer insurance blog
Maybe you've recently jumped on the Marie Kondo bandwagon and decided to get rid of all your stuff. Or maybe your closets, cellars and attics are bursting at the seams and you are afraid you'll be anonymously reported to your … Continue reading →
How's your morning commute? This commuter encountered an unusual peril, a unique example of road rage, with the Nissan Pathfinder coming out on the losing side. Early morning commuteTatanka vs Nissan PathfinderLamar Valley,WY#INDIGENOUS #TAIRP pic.twitter.com/t7h34v6jqL — Indigenous (@AmericanIndian8) January 30, … Continue reading →
The recent frigid weather from the polar vortex prompted fire officials to issue warnings about space heaters, which are a frequent source of home fires: Never plug a space heater into a power strip or an extension cord. Space heaters … Continue reading →
When it comes to insurance there are endless options.
If you're on the hunt for insurance solutions in Massachusetts, the agents at Blackmer Insurance Agency can help you develop customized coverage. Give us a call today or fill out this form to start saving!
If you've been involved in an accident – or think you need to file a claim – please feel free to either call us or fill out our online claim form. An agent will contact you shortly.
BLACKMER INSURANCE AGENCY
1147 Mohawk Trail, Shelburne, MA 01370
p: (413) 625-6527
f: (413) 625-8210
info@blackmers.com
www.blackmers.com
Hours of Operation
Monday-Friday    9:00 am — 5:00 pm
Saturday        9:00 am — 12:00 pm
Sunday        Closed